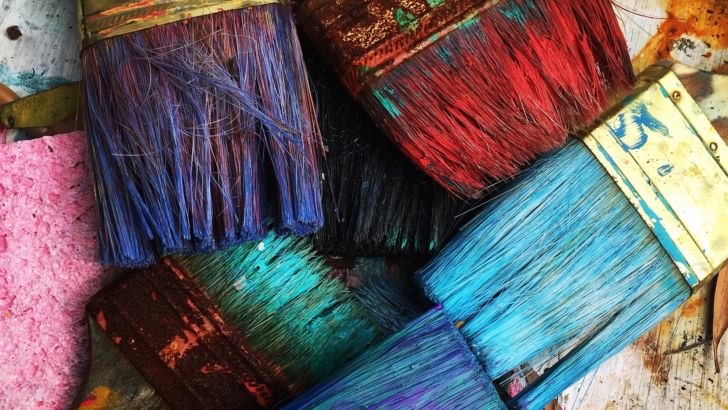 Create higher-performing paints and coating with simpler formulation by utilising Chemours™ Capstone™ superior wetting, levelling and stain resistance properties. Capstone™ fluorosurfactants offer a range of chemistries including: ethoxylate (Capstone™ FS-30 and FS-31), phosphate (Capstone™ FS-93) and polymeric (Capstone™ FS-87).
Simplify formulations and improve performance in your paints and coatings with Chemours™ Capstone™ fluorosurfactants. Capstone™ FS-30 and FS-31 are ethoxylate based surfactants excellent for improved wetting and levelling in VOC-free paints. Capstone™ FS-30 and Capstone™ FS-31 are stable in acidic, basic, brine and hard water environments making them easy to formulate into a variety of systems. Capstone™ FS-30 has a slightly higher static surface tension when compared to Capstone™ FS-31.
Capstone™ FS-87 is a self-dispersed waterborne fluorinated polymeric coating additive which is perfect for coatings which need exceptional dirt pick-up resistance and enhanced stain removal. Capstone™ FS-87 is designed to improve cleanability of oily dirt and common household stains on architectural waterborne coatings and latex paints.
Capstone™ FS-93 is an excellent all-rounder, utilising phosphate chemistry it promotes extended open time, improved surface repellency alongside excellent wetting and reduced cratering. Capstone™ FS-93 is an ammonia and APEO free water based anionic fluorosurfactant capable of extremely low aqueous surface tensions. Capstone™ FS-93 provides an excellent alternative to surfactants containing APEOs for use in a variety of applications including architectural coatings, industrial finishes and wood coatings.
Alfa Chemicals is proud to distribute for Chemours™ in the UK, Ireland and Nordic countries. For further information on the grades available, please contact us or visit the website.