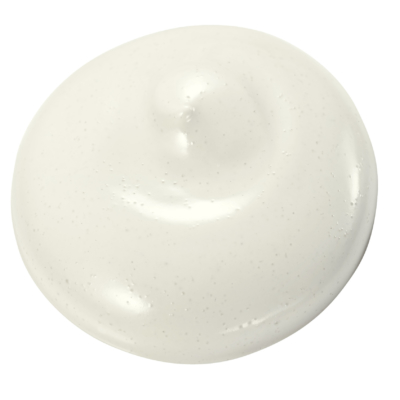 Rich creamy gel which works as a 2-in-1 hair cleanser and conditioner, requiring less water for rinsing and without the need for harsh surfactants.
Sucragel® AP V2 and Sucrathix VX work together here to disperse nourishing oils in a thick cream and achieve a lovely pudding-like texture. Wavemax enhances natural curls and KeraPlant Z NPNF® is a vegan alternative to keratin, smoothing the hair cuticles – perfect for anti-frizz products. ProShine delivers intense shine and colour enhancement.
Jamaican Black Castor Oil is reputed to effectively thicken and strengthen the hair, as well as promoting hair growth.
Apply a handful to damp hair, massage in from roots to ends and then rinse away with warm water.
A
Ingredient
%w/w
Sucrathix VX
Alchemy Ingredients
3.00
Water
62.00
Glycerine
1.50
D
Ingredient
%w/w
Wavemax
Chemyunion
2.00
KeraPlant Z NPNF®
TRI-K Industries
0.70
ProShine
Chemyunion
0.50
Shea and Coco Fragrance
0.70
Phenoxyethanol (and) Ethylhexylglycerin
1.00
Cocamidopropyl betaine
7.50
The information herein is currently believed to be accurate. We do not guarantee its accuracy.
Purchasers shall not rely on statements herein when purchasing any products. Purchasers should make their own investigations to determine if such products are suitable for a particular use. The products discussed are sold without warranty, express or implied, including a warranty of merchantability and fitness for use. Purchases will be subject to a separate agreement which will not incorporate this document.