Astrasinol is a hybrid silanol combining biofunctional Silicium with a natural blend of soothing extracts: Centella asiatica and Astragalus. Astragalus and Centella asiatica are commonly associated to Chinese medicine and used for their soothing properties.
Astrasinol is the first hybrid silanol combining a Silicium core, structuring the dermis and stimulating cell proliferation, with two plant extracts having a soothing and anti-inflammatory efficiency.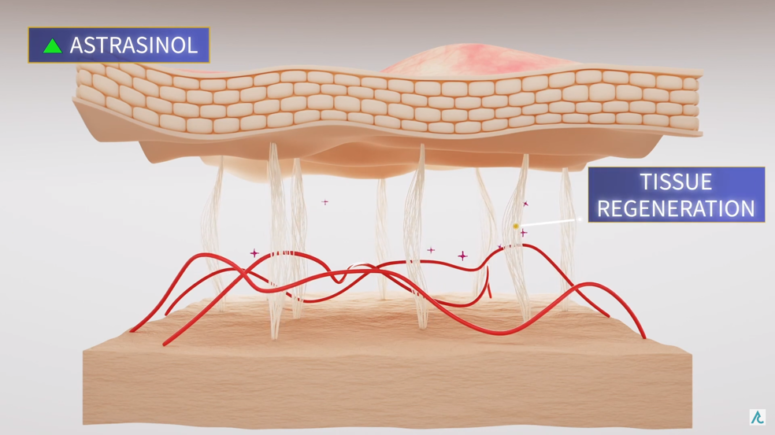 It was important to Exsymol that the production of Astrasinol had minimal impact on the environment.
Both plants (Centella asiatica and Astragalus) are grown without pesticides and the harvested leaves are sun-dried. Then, the maceration of the plants is conducted in one batch to avoid solvent and energy waste.
The extraction process is conducted with the first grade of propanediol 100% biobased and palm-free, produced locally in France and using renewable energy sources.
Astrasinol can be used to calm acne prone skin as it reduces local inflammation. It combats and soothes discomfort due to acne.
It can also be used in soothing after-sun care as it reduces inflammation and soothes the skin after sun exposure.